PrinceJJ has donated $1500 to the United States' Operation Smile under the name "Kim Jaejoong's International Fans". (For more information about this project and donation drive, please view this post.) This donation amount will restore the smiles of 6 children and thus enable them to live normal and fulfilling lives.
Just like how Jaejoong's smiles bring joy to us all, we hope that this donation will bring joy to these children and their loved ones. Thank you all for your participation!
PrinceJJ plans to make another $1500 donation to Singapore's Operation Smile, for a total of $3000 in donations that will help 12 children. We'll update everyone in the coming months once we've completed this transaction.
Certificate from Operation Smile
*click to enlarge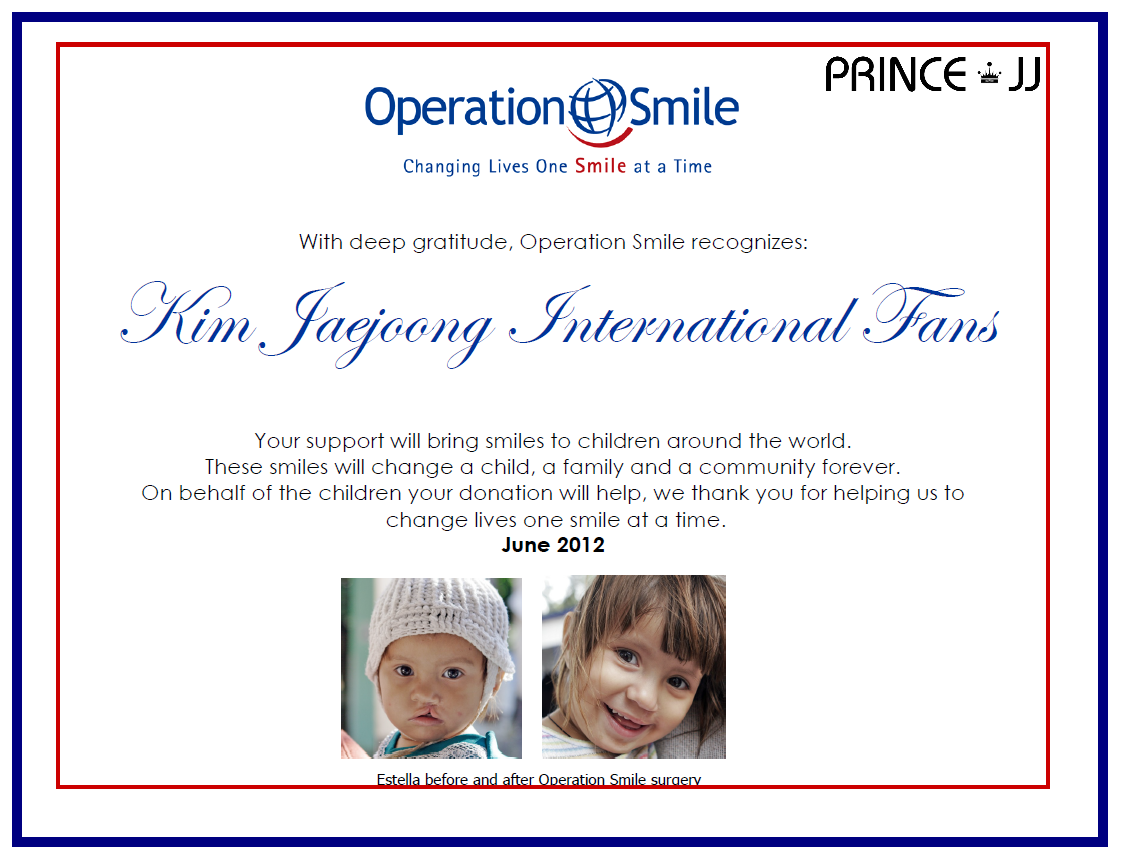 Letter of receipt from Operation Smile
Shared by: PrinceJJ