Total donations made under Kim Jaejoong's name: 23.68 tons. 
PrinceJJ's rice wreaths. Two 500 Kg. donations for a total of 1000 Kg.
It seems like Dreame (the rice wreath charity) was still setting up when these photos were taken so we'll upload clearer photos with the poster of the amount of rice donated when it's available.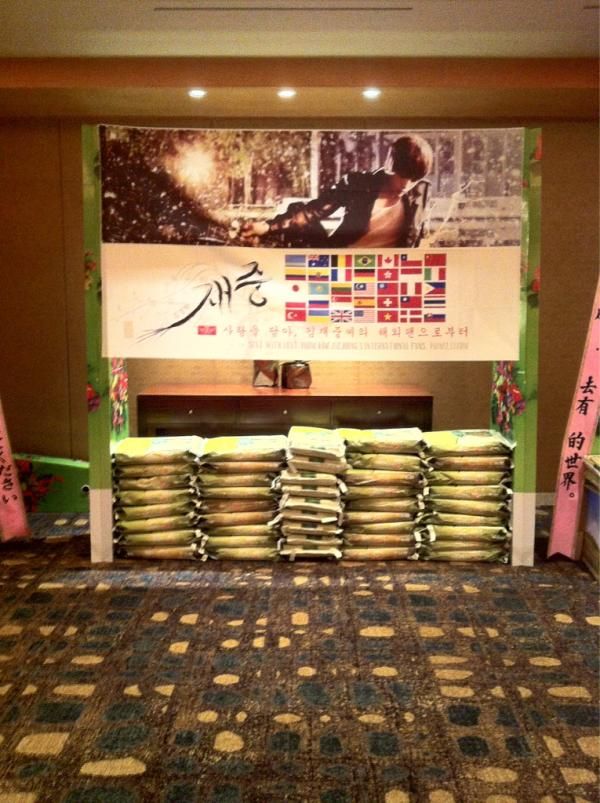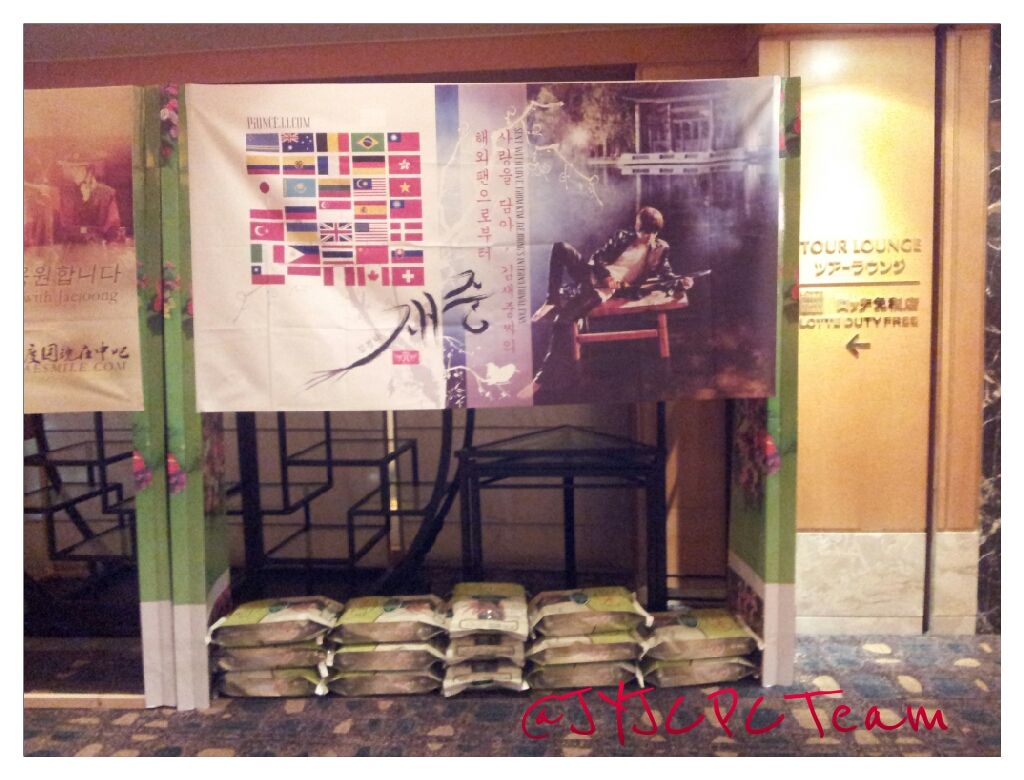 Rice donations from Jaejoongists all over the world: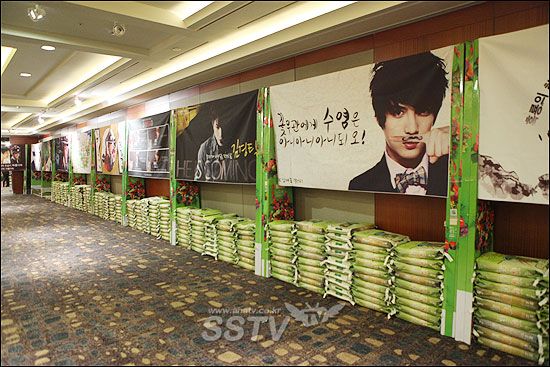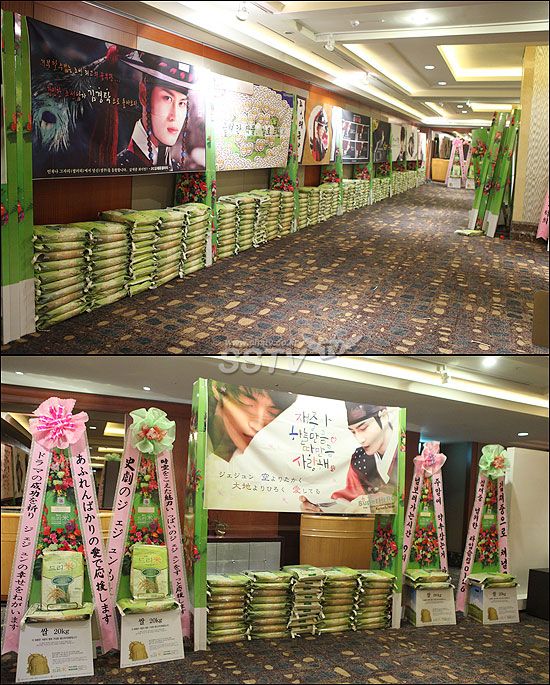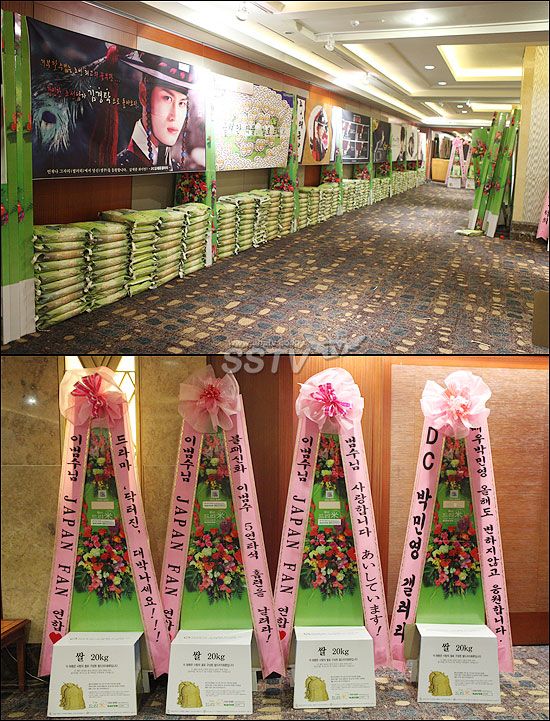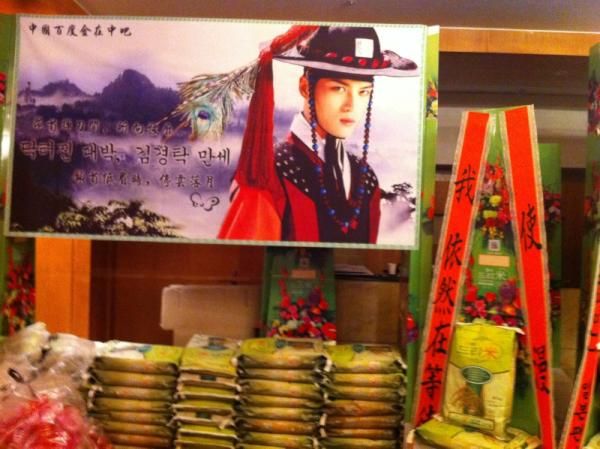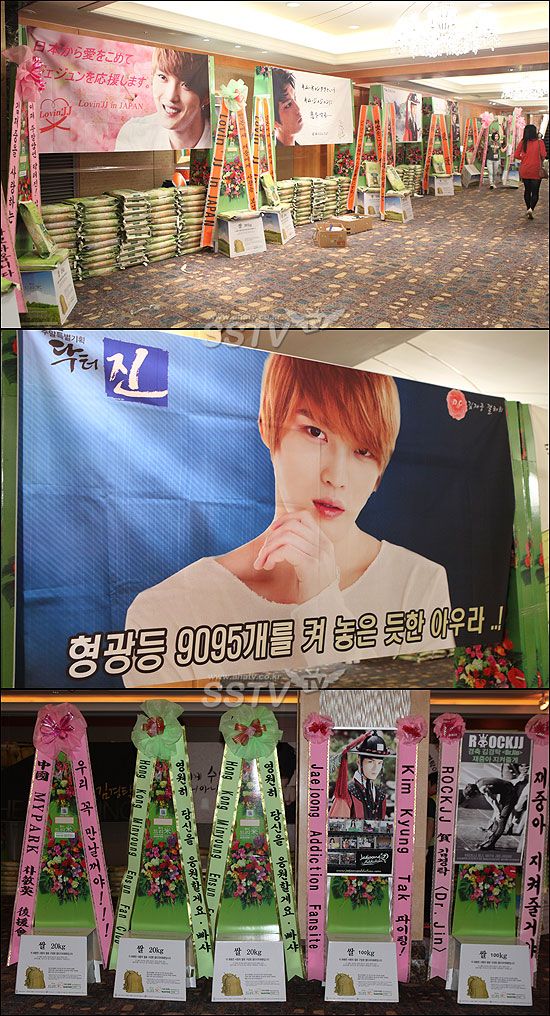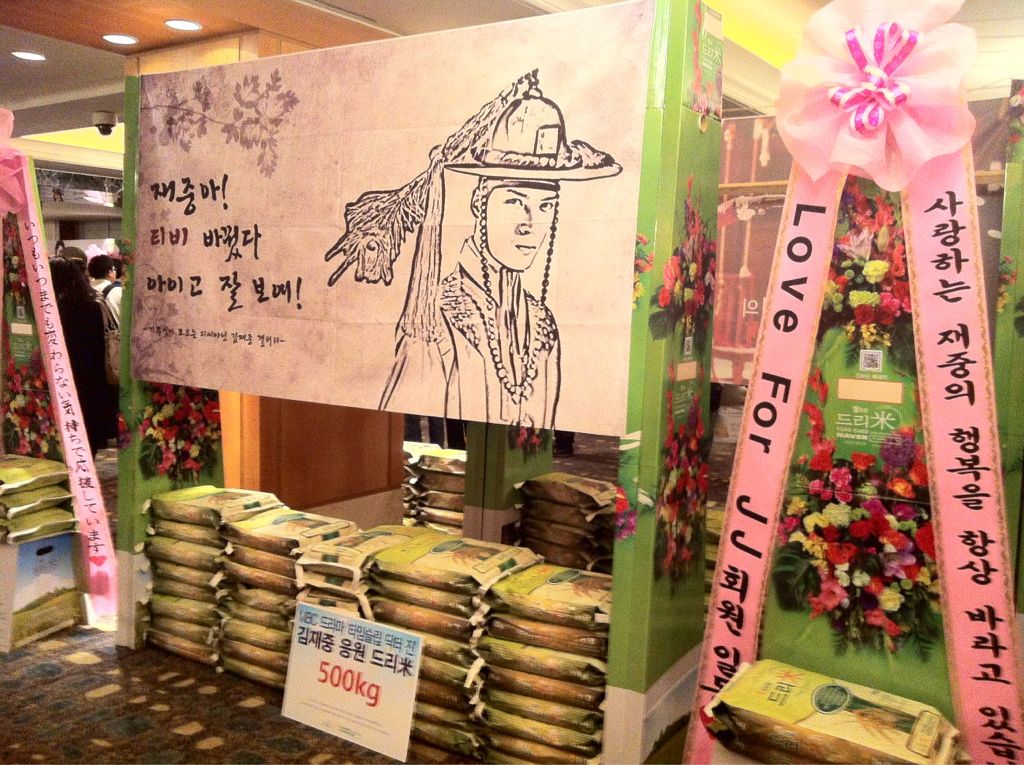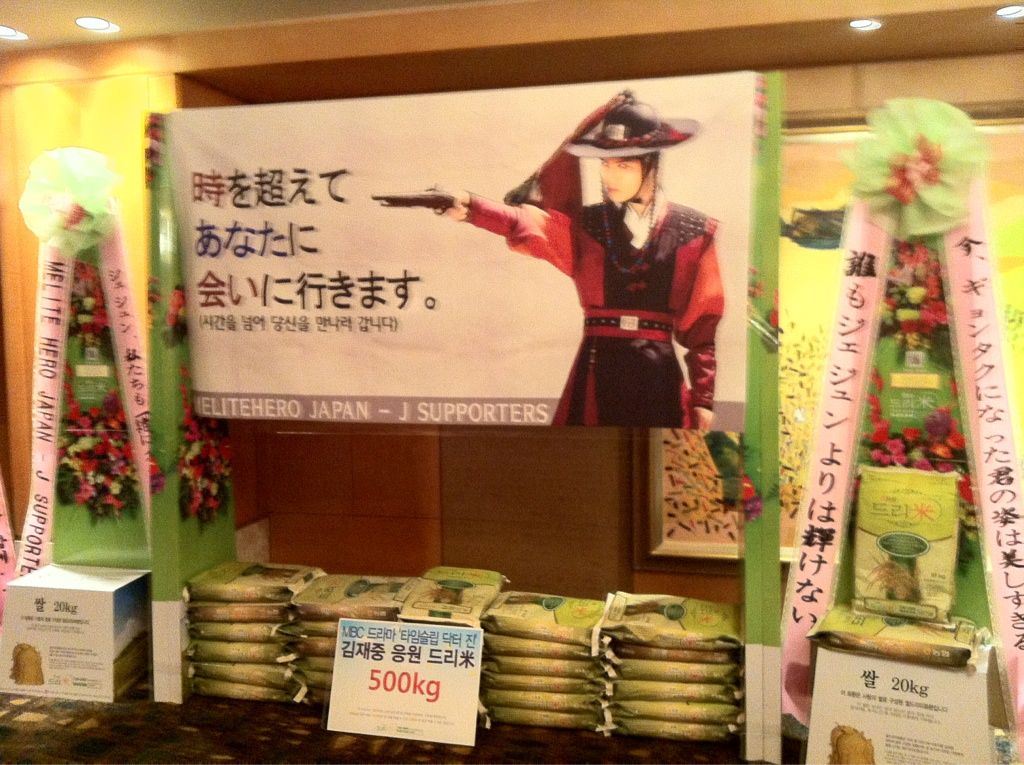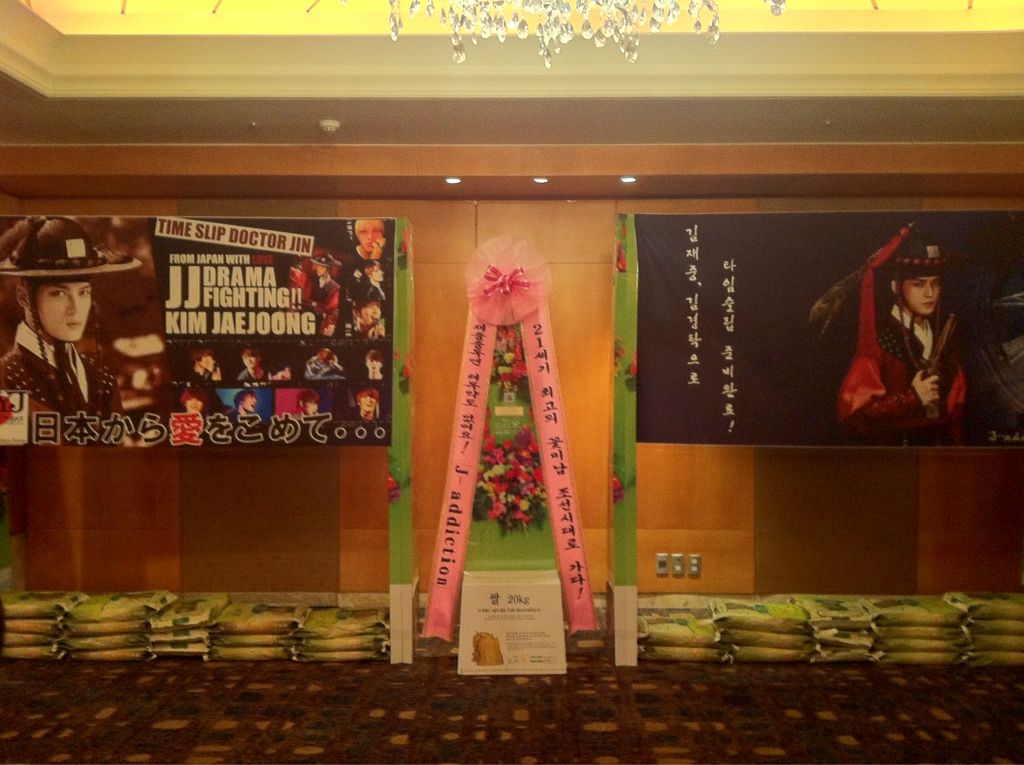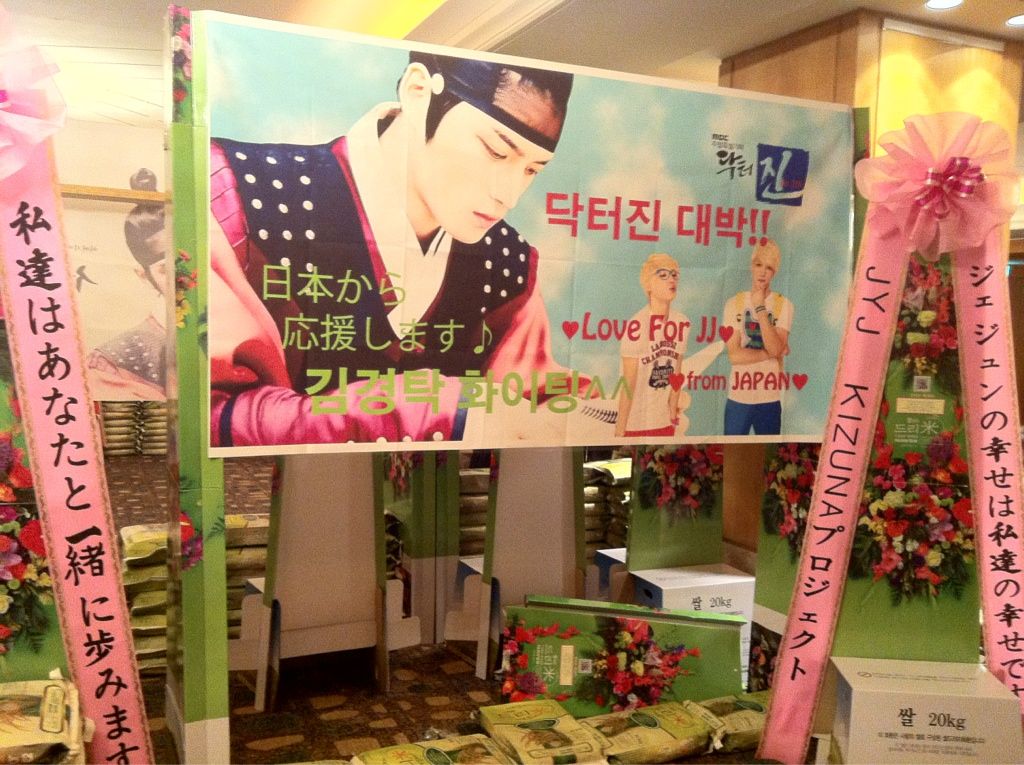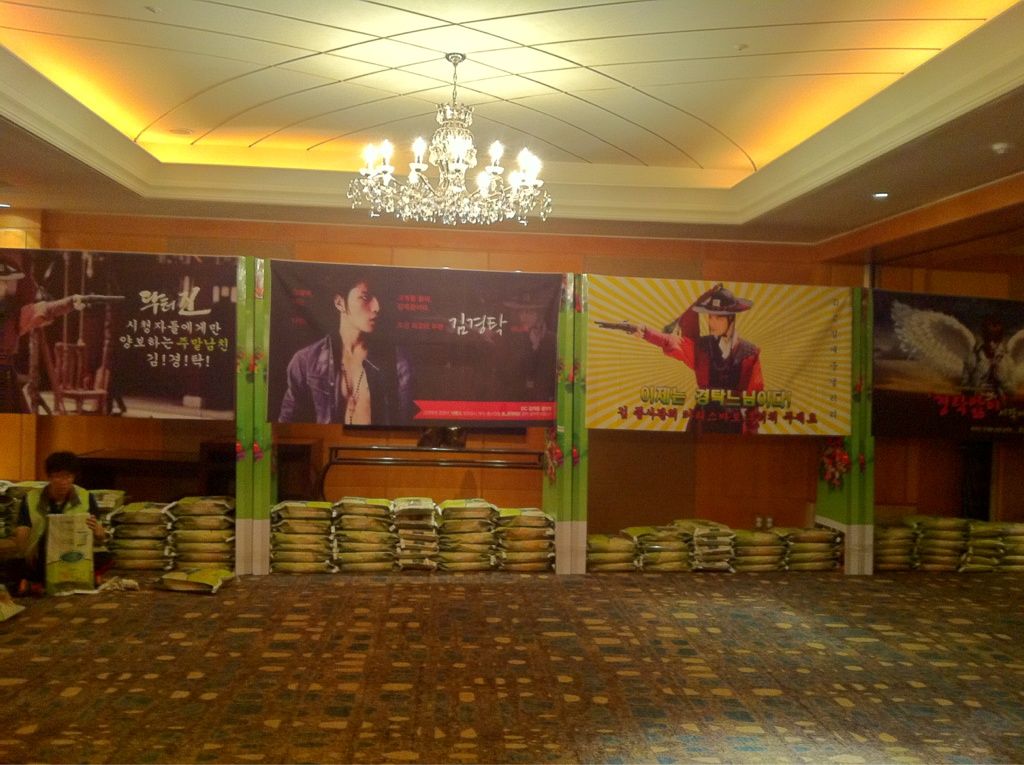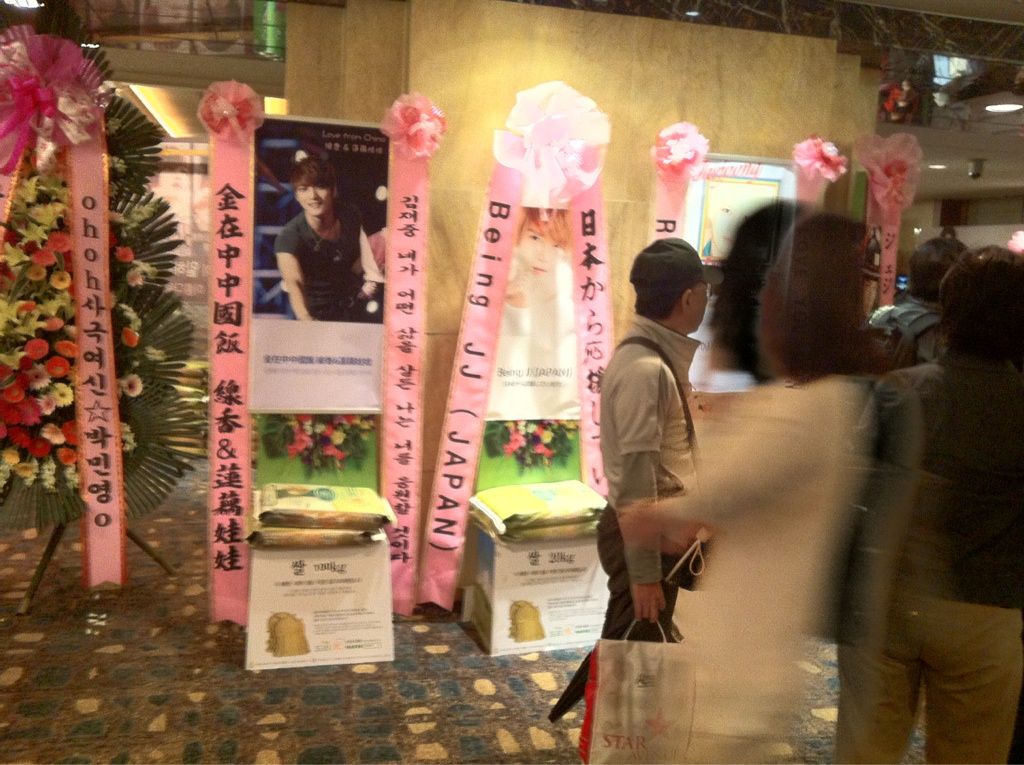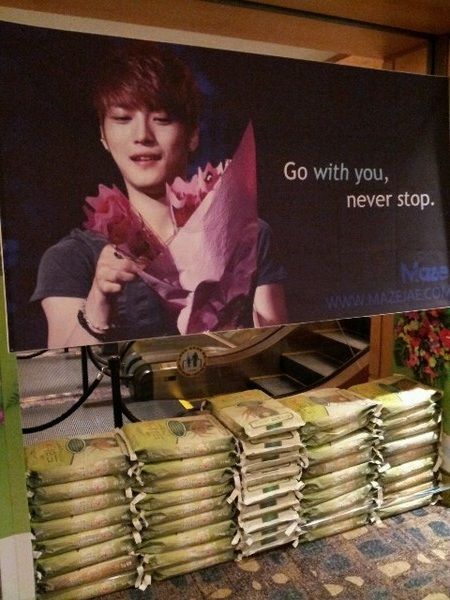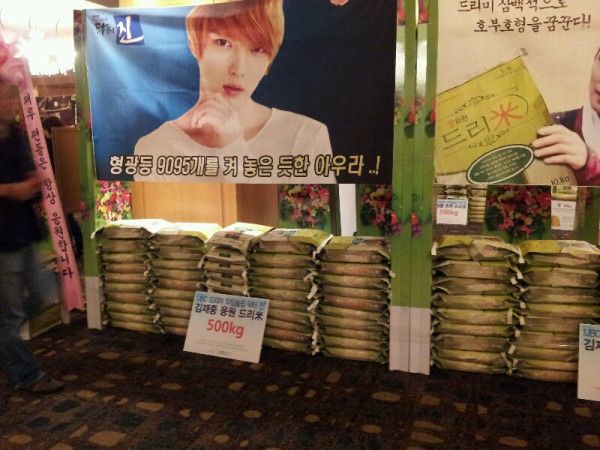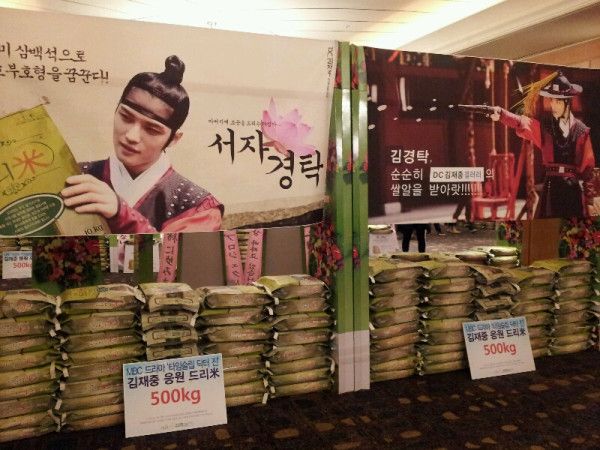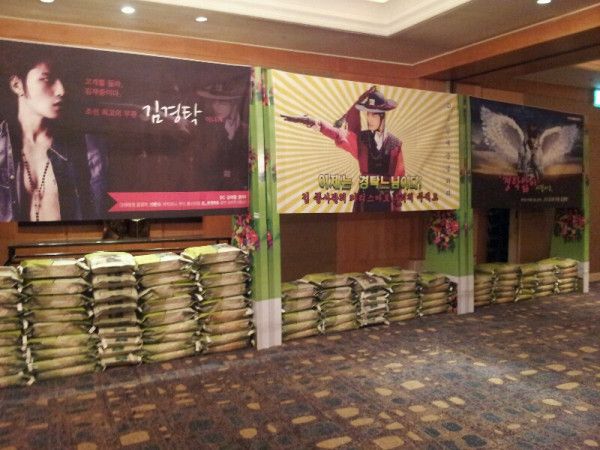 Credit: as tagged | Shared by: PrinceJJ